WWE Monday Night Raw Highlights (10th July 2017) : – 
WWE Monday Night Raw Highlights (10th July 2017) : – 
The storylines for the Summerslam PPV kicked off in a bigger way with last night's WWE Raw. We were bound to see the fallouts from the Great Balls of Fire. All the Prime Superstars were present to begin their feuds for the biggest event of the summer. Check out what transpired on Raw hosted by the Toyota Center in Houston, Texas.
WWE Monday Night Raw Highlights (10th July 2017) : –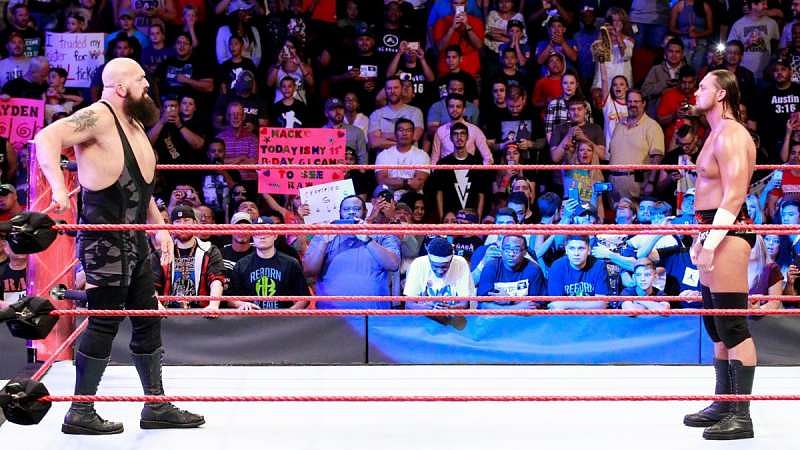 The show opened up with Big Cass walking into the arena in the midst of loud boos. He bragged about his victory over Enzo, last night. He was interrupted by Big Show who was out for a confrontation. The two brawled in the ring for sometimes before Big Show shoved him away to stand tall.
Finn Balor was scheduled to have a match with Elias Samson. Prior to the match, the latter one insulted Balor with his song. In the match, Balor Pickec up the win quite comprehensively by hitting with a drop-kick following with a superkick.
The Hardy Boyz was out to cut a promo with their "Broken" Accent and got interrupted by Gallows and Anderson. These two teams squared off in a match on Raw. By capitalizing on a distraction, the heel team picked up the win via Magic Killer. After the match, The Revival returned on the show to deliver a sneak attack on the already war-torn Hardy Boyz.
WWE Monday Night Raw Highlights (10th July 2017) : –  
The Miz presented yet another edition of Miz TV to present the Mizzie Awards. It turned out to be a family affair for him until Dean Ambrose showed up to interrupt. He became out numbered once again until Seth Rollins showed up to make the save.
These two cleaned house but following the segment, Ambrose confronted his former buddy and told that he does not need the help of Rollins. To the Surprise of the fans, he walked off on him to tease a heel turn.
Sasha Banks and Bayley teamed up against Niz Jax and Alexa Bliss in a rematch from last week. They picked up quite a comprehensive win via roll up. In another impromptu match, Goldust picked up win againt bitter rival R-Truth after hitting him with the final cut.
Brock Lesnar was introduced to the ring by the GM, Kurt Angle. He was quickly interrupted by Roman Reigns who showed up demanding a title match at Summerslam. Samoa Joe was out next with the same pledge. In the end, the GM made a match between these for next week's Raw with the winner gets a chance to face Lesnar.